Campground Trips Excursions Medcalf Acres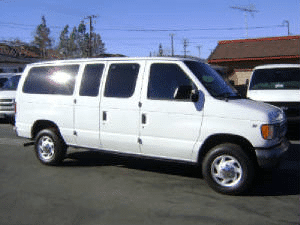 Campground Trips Excursions Medcalf Acres
Campground Trips Excursions Medcalf Acres    We will be offering many campground trips/excursions this year to local attractions. We hope to make your stay with us as much fun as possible! There will be a fee on many excursions. Some of the attractions on our list this year will be:
The Great Escape/Splash Water Kingdom
Million Dollar Beach – Lake George Village – Swimming
Shoreline Cruises or Steamboat Cruises in Lake George Village
Fort William Henry in Lake George Village
Lake George Village – Shopping
Bolton Landing – Shopping and Museum
Thursday night Fireworks/Dinner Cruise – Lake George Village
Fun Spot Rt. 9 Queensbury – Laser Tag and more…
Paintball
Local – Hair and Nails – Beauty Parlor – Massage
Shephard's Beach Lake George Village – Swimming
Grand Union Supermarket
Natural Stone Bridge & Caves & gem mining & rock wall climbing
Lake Placid Olympic Village, shopping, restaurants, Bobsled & Olympic Ski Jump Tour
Tubing on the Schroon River
Horseback Riding or Rodeo
Adirondack Extreme Zip Lines and more…
Local Hiking Trips to local Mountains/Trails
Buffalo Farm See live Buffalo
Gore or Whiteface Ski Mountain Gondola ride to the top of the mountain
Fish Hatchery
Adirondack Hot Air Balloon Rides
Stoney Creek Golf Course and clubhouse on the Hudson River
Schroon Lake Muni Golf Course
Parasailing
Boat Rentals On Lake George
Great Escape Lodge Indoor Water Park
Skydiving
Airplane and Helicopter Rides
Water Slide World in Lake George Village
White water rafting
Nightly summer music series. Various locations, music bands etc.
Local restaurants and bars
Chartered fishing on Lake George
Lake George island tour
Queensbury Shopping mall outlets
Scenic Adirondack Train Ride
Adirondack Brew Pub
Adirondack Model Train Museum
Adirondack Winery
Saratoga Racetrack
Saratoga Harness Track and Casino& Buffet
Miniature Golf
Kid's roller skating and dancing
Adirondack Nationals Car Show
Americade or Warrensburg Motorcycle Show at the Fairgrounds

Campground Trips Excursions Medcalf Acres
Don't see it here? Ask us and we will try to accommodate you! Subject to availability. Limited number of space available per trip.
See Manager for details! All trips subject to change or cancellation. Call us for pricing and reservations! 518-461-1730
Campground Trips Excursions Medcalf Acres