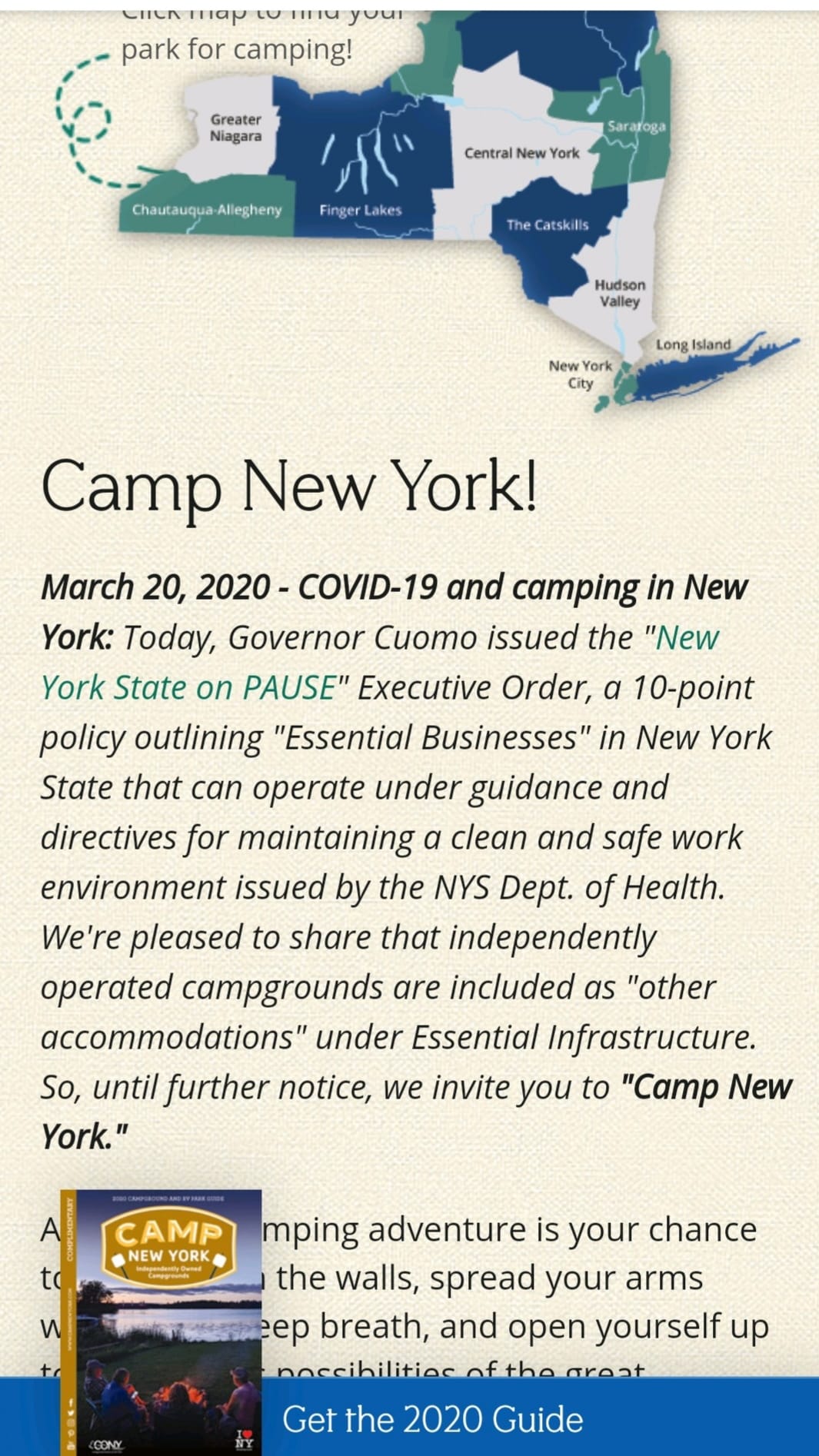 During these tough times, NY

Gov Cuomo

has given

campgrounds permission

to open so we can get out and breath the fresh air and get some good mental health relief from these difficult times.  We will practice social distancing until further notice.  If you are sick please stay home.  
Above all, we wish everyone good health!
Governor Cuomo

(3/16/20) on live TV, has

encouraged all residents

of NYS to get out to all State parks and on 3/20/20 to

all Campgrounds

to get out into the open air!
We encourage you to do the same and we will see you after we open, enjoying your

private site

inside of your tent, pop-up, trailer or Motorhome.
We are continuing to

take reservations

for the rest of the 2020 Season, either online or via phone or text and look forward to hearing from you!
Thanks,
Karl & Shelly