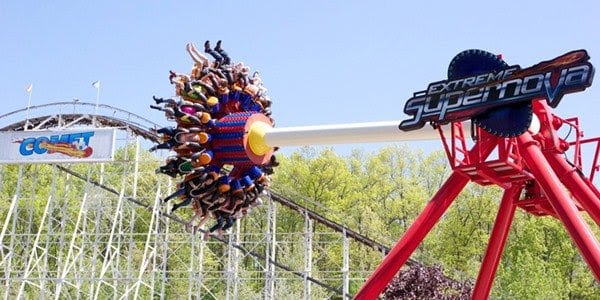 Park Opens May 11!
Our best year ever is just about to begin! Join us May? 11 for opening day and get reacquainted with the thrills you've been missing all winter. Whether you're an adrenaline-loving thrill seeker, a pint-sized adventurer, a sophisticated gourmand – or all of the above – we have everything you need to start the season off right. Spin right into the action on Pandemonium, explore the animated world of Timbertown, and make a pit stop to pick up your favorite theme park funnel cake. To get the most out of Opening Weekend and the rest of the 2019 season, sign up to become a Six Flags Member to enjoy perks like priority parking and unlimited soft drinks, plus start racking up rewards points to earn something big by summer break!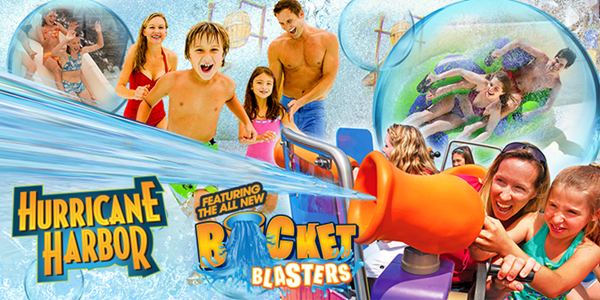 New Rides, Foods, and Experiences at the Park in 2019
2019 is going to be our biggest, most exciting year in park history! We're introducing lots of brand new experiences for you this year, including an expanded outdoor waterpark with new attractions. There are going to be more thrills and tastes than ever before with our most delicious menu to date and new game offerings throughout the park. Our new attractions will bring products and entertainment never before offered at Six Flags Great Escape. Read on to get the inside scoop on what's coming to the park in the upcoming months.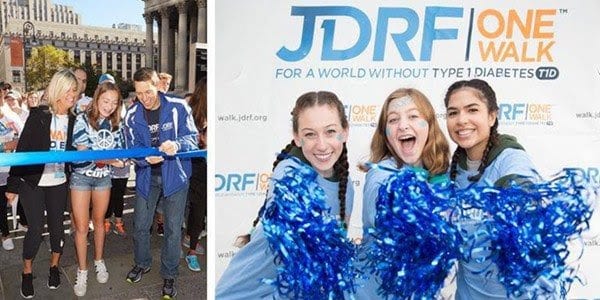 JDRF One Walk May 11
Join us as we kick off our 2019 season with a walk for a good cause. On Saturday, May? 11, join our 2-mile walk to help raise awareness and funds for the Northeastern NY Chapter of JDRF, an organization dedicated to improving the lives of people with Type 1 Diabetes. For every $100 donated to the cause, we are donating a ticket to the registered JDRF walker (capped at 4,000 tickets). Want to help but don't think you can reach the $100 donation? We'll give you a special discounted rate for admission to enjoy all the thrills the park has to offer on opening day.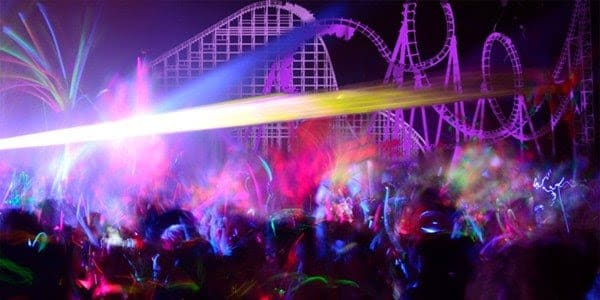 Reserve Your Spot for Senior Nite Before Space Fills Up
Everyone looks back on their best high school memories – and Senior Nite will be the most talked-about experience among college dorm mates. To make sure you don't miss out, tell your high school principals to reserve your spot for the hottest graduation celebration in Lake George. Senior Nite 2019 offers more thrills than any other senior party, with live DJs, dance floors, a MIKE AND IKE foam party, and roller coasters in the middle of the night. And with great school rates, exclusive chaperone lounge areas, and highly trained security specialists, it also offers the most value and peace of mind for parents and educators. Space is filling up quickly but there are still a few spots left for our biggest event on June? 7. Book now to reserve your place.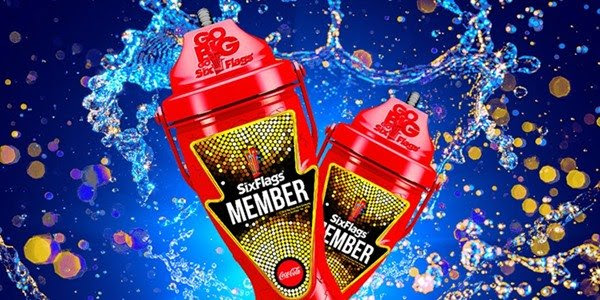 Most Popular Member Benefit: Unlimited Soft Drinks
Guests have always told us they want unlimited soft drinks every visit, and as a Six Flags Member, you could enjoy this most-requested perk! Platinum, Diamond, and Diamond Elite Members all receive a special Member Drink Bottle, which allows for unlimited soft drink refills every visit. After a few hours of screaming on coasters, visit any of our dining or refill stations to re-hydrate for more thrills with your favorite Coca-Cola soft drink flavors. Sign up for a Membership today and stop by Member Services during your next visit to pick up your exclusive Member Drink Bottle.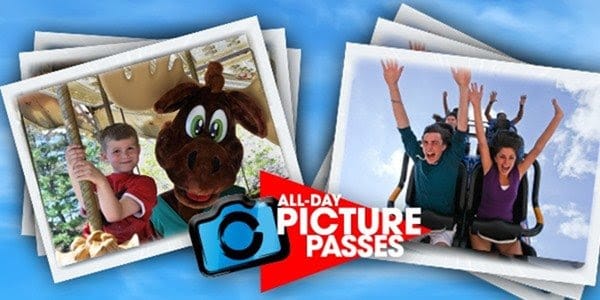 Collect Unlimited Ride and Character Photos All Day
Remember the excitement of first entering the park, that magical character meet-and-greet, and your wildest coaster face with a Six Flags Picture Pass. Collect unlimited, high-quality photos all day long, all stored in an online digital scrapbook you can view, download, and share any time. Our professional photographers will get all the photos you can't take yourself, including front gate images from the best angle, candid photos with every character in the park, and action shots of you on rides. Your best Six Flags moments may be etched into your brain, but you'll need a digital reminder to share with others. Buy your Daily Picture Pass online to save time!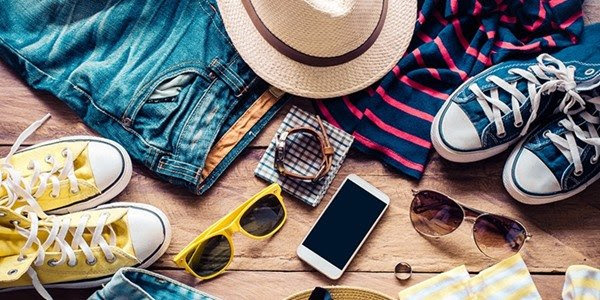 Things to Bring with You on Opening Day
With Opening Day just around the corner, you're probably too excited to think straight. To make sure you have everything you need to kick off our season, here are a few helpful reminders of what to bring to ensure the only thing you are worried about is what coaster to ride next. Before you pile into the car, make sure you are wearing a sturdy, comfortable pair of sneakers. Come prepared for the UV rays with sunglasses, a hat, and a whole bottle of Coppertone Sunscreen. If you're planning to ride water rides, pack your phone and wallet in a plastic bag to keep them nice and dry, and bring a spare set of socks to avoid sloshing all day. Don't forget to grab your pre-printed tickets, Season Pass, or Membership card on the way out! The best way to carry all these Six Flags staples is in a lightweight backpack so your hands are free for drinks and sweets. If you do forget something off your checklist, our park is full of shops that have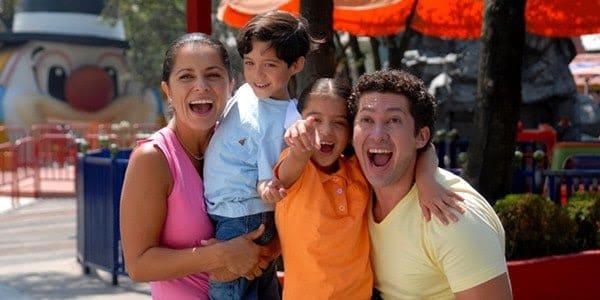 Best Carefree Tips for Busy Parents
At Six Flags, we want every family member to have the best, stress-free experience possible, no matter how old or young you are. That's why we've asked our busiest parents for their tips to help spend the day having fun – not worrying. When you first enter the park, be sure to point out our team members in blue shirts to your little loved ones – they'll be able to help if you get separated while exploring. Before venturing deeper into the park, pick up a park map to find the fastest way to our tyke-friendly rides in Timbertown. For those with only two hands, rent a locker to hold your diaper bag and lease a stroller for tired little legs. At snack time, grab a booster seat and high chair at one of our many delicious dining locations, and be sure to ask about our smaller-portion kid's menu offerings for the pickiest of eaters.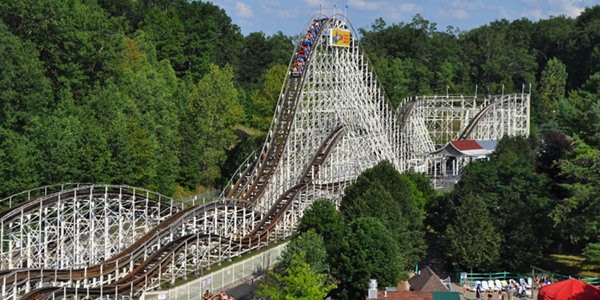 Comet is Better in the Front Row
Coming in first – whether it's in a race for a medal or a race for the comfiest spot on the couch – is always the best. The same is true in a race around Comet! Grab a seat in the front row and you'll have a head start on experiencing all the exciting thrills this colossal coaster has to offer. As the train reaches its highest point of 95 feet, you'll get an unobstructed view of what lies ahead, including massive drops and banked turns! You'll stare the beastly plunge right in the eyes and be the first person on the ride to reach the bottom. Once the ride is over, you'll be racing back to be first in line for a second ride. Presented by SNICKERS.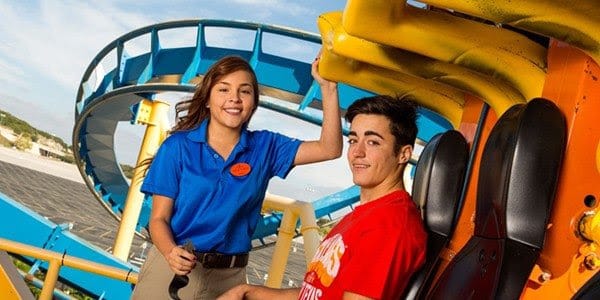 Now Hiring for Summer!
Our best summer jobs are filling fast! Drop into the ultimate position in rides, food, retail, games, water safety, entertainment, security, maintenance, guest relations, and more. Help us deliver thrills this season in an always-changing, exciting work environment as fast-paced as our coasters. You'll ride into success with valuable leadership skills, take home a paycheck as big as those stuffed animals, and enjoy priceless souvenirs like lifetime friendships and real-world experiences. Apply now at sixflagsjobs.com.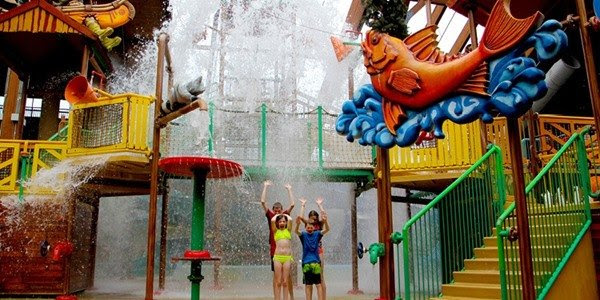 Spring Beat the Clock Sale
Visit Six Flags Great Escape Lodge this spring and enjoy up to 50% off the regular room rate. Our Spring Beat the Clock Sale begins May? 8 and offers the best deal of the season, with rates as low as $95 a night on dates available all the way through August! Your visit includes access to our giant indoor waterpark, overnight accommodations in Adirondack themed suites, family activities in the Kids Klub, and full admission to The Great Escape theme park on select dates with your Six Flags Membership or Season Pass. Hurry! You must book between May? 8 and May? 14 to lock in these rates and reserve your spot before our best rooms fill up.