At Medcalf Acres Campground near Lake George, you can see the Thrill of Americade Motorcycle Rally.
Get ready for the ride of a lifetime at the Americade Motorcycle Rally in Lake George, New York! This exciting annual event, May 31-June 4, 2023, brings together riders from across the country to celebrate their love of motorcycles and offers a jam-packed week filled with activities and events that are guaranteed to leave you feeling exhilarated and entertained.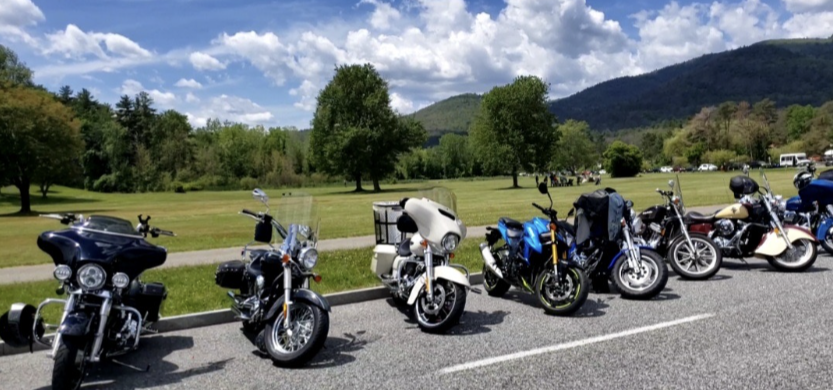 Those who really want to take advantage of everything the rally has to offer can make their temporary home at Warrensburg Travel Park & Riverfront Campsite. Warrensburg Travel Park & Riverfront Campsite is a campground in New York that is conveniently located at the center of Lake George's excitement. They have a variety of camping options, from tent sites to RV sites, so you can choose the one that best suits your needs. Excellent facilities such as a pool, playground, arcade, and more will let you relax after a day of visiting the rally grounds.
The Americade Motorcycle Rally is a thrilling experience for anybody, rider or not. Live performances, lectures, workshops, and demos are just some of the free things to do at the happening. Don't miss the magnificent motorcycle parade, where bikes of every size and form will be on show for riders and spectators alike to enjoy.
The Americade Motorcycle Rally isn't just about the bikes, though; the food and drink are just as important, and you'll have sufficient opportunity to try some of the finest of what Lake George has to offer. The rally is a wonderful chance for families to spend time together as a group and make some lasting memories, since it provides a kid-friendly environment and events for individuals of all ages.
Tickets to the Americade Motorcycle Rally can be purchased in a variety of different packages at different prices. Day passes may be purchased on site, and weekend passes can be purchased online for a starting price of $99.00 if purchased in advance. For more information on the Americade Motorcycle Rally, see their website.
The Americade Motorcycle Rally at Lake George is an event you won't want to miss. Stay at Warrensburg Travel Park & Riverfront Campsite to be right in the middle of things. Warrensburg Travel Park & Riverfront Campsite is the best place to stay for anybody traveling to the Americade Motorcycle Rally because of its convenient location, pleasant campsites, and wonderful facilities.
This is a must-see for all riders, whether you're a seasoned pro or just getting started. Don't procrastinate; book your campsite NOW.